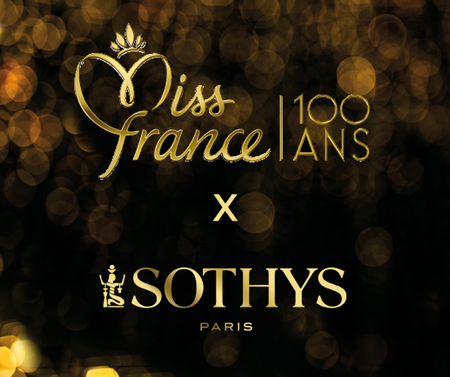 Sothys celebrated its 70th birthday in 2016 and this year, the establishment of the beauty
contest in France is turning 100. With barely 30 years between them, Sothys and Miss France share many common values and put women in the spotlight:

Femininity: what could be more feminine than a beauty product? A private, personal possession, it complements women daily to reveal all their beauty.
Glamour: the Sothys make-up collections are the perfect illustration of the glamorous touch that all women want. The Miss France contestants are the best ambassadors of this look.
Modernity: at the cutting edge, Sothys and Miss France show women at their best, perfectly in tune with their current expectations.
Heritage: by showcasing the most beautiful women from our French regions, our heritage, which is so important to Sothys, is also put in the spotlight.