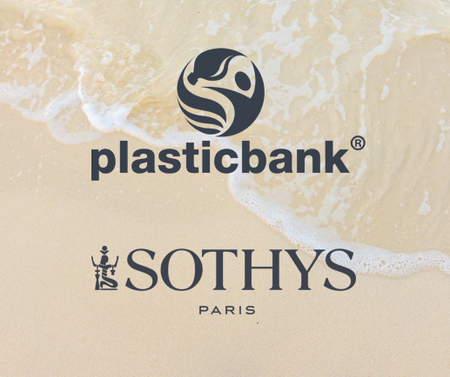 In each of our innovations, we pursue the idea of responsible beauty that respects the skin and the environment.
Beyond creating the most eco-designed packaging possible, Sothys is committed to an approach against plastic pollution and poverty by allowing its consumers to become actors through responsible and useful purchases.

1 KG OF PLASTIC USED, 1 KG OF COLLECTED PLASTIC.
Sothys Organics® range is now Certified Plastic Neutral by Plastic Bank. This means, for every kilo of plastic used in Sothys product packaging, Plastic Bank collects and recycles the equivalent amount of ocean-bound plastic. Plastic Bank collectors receive bonuses for the material they collect which helps them provide basic family necessities such as groceries, cooking fuel, school tuition, and health insurance.
PLASTIC BANK, FIGHTING OCEAN PLASTIC.
Plastic Bank builds ethical recycling ecosystems in vulnerable coastal communities, and reprocesses the materials for reintroduction into the global supply chain. It currently operates in Brazil, the Philippines, Indonesia, and Egypt.